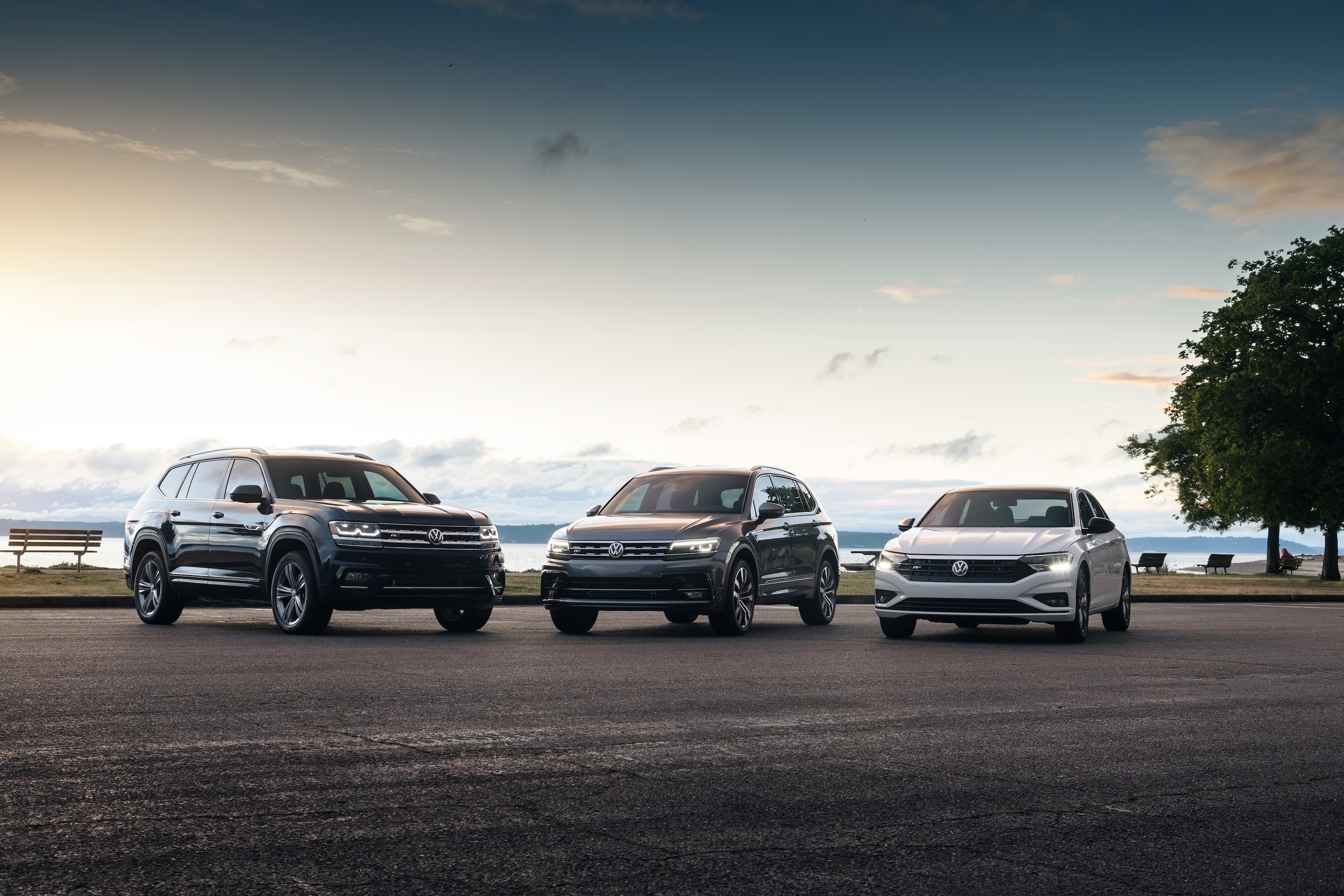 ?
Our Volkswagen dealership serving Washington, DC has seen many in the area reach out during the COVID-19 outbreak to learn about how to buy a car online, and we have many tools to help! Many are adjusting to life at home and with less contact, and our dealership is helping car shoppers by making it easy to buy a Volkswagen online. We have many resources to use and have added more services so that you can handle every step of car buying from your couch. Be sure to keep reading about online car shopping and the many tools at your disposal!
How to Shop Online for a New Volkswagen
Our new inventory is as full as ever, and we've seen a lot of interest in the many new Volkswagen offers near Fort Washington. We provide a lot of info about each of our new Volkswagen cars and SUVs so that you can see their interiors and learn about their features without having to leave your house. You can get details on the family-friendly Volkswagen Atlas SUV or power specs of the new Volkswagen Arteon for sale! Many customers are finding it just as easy to learn about our new models and then purchase them without having to visit our dealership. Plus, you can search our used cars online, too!
Online Car Shopping Tools of Our Waldorf Volkswagen Dealership
There's a lot that goes into buying your next vehicle, but we provide many online tools so that you have as hassle-free an experience as possible. We have online Volkswagen finance tools so that you can calculate your payment and change the details of your car loan. You can even value your vehicle online so that you know what we'll give you for a trade-in, which is a simple way to put more money down for your new car. All these make it easy to buy a car online, but you can also call to have our team run you through them.
At-Home Test Drives of Volkswagen Models Near Prince Frederick
We're following many guidelines from health officials about keeping our showroom clean and safe, but you won't even have to come to our dealership to test drive a Volkswagen! Our at-home test drives let you try out any new Volkswagen that you're interested in without having to visit us. We'll sanitize the model, drop it off at a location of your choice at a date and time that works for you, then pick it up once you've tested it out. When you schedule a test drive, just be sure to let us know that you want to test drive your Volkswagen at home!
Volkswagen Delivery Near Mechanicsville
Just as we can deliver a Volkswagen to you for a test drive, we can deliver your new car to your doorstep. We'll make sure that it's clean and germ-free, and then we bring it to you! Once you know which Volkswagen SUV or car is right for you and set up the car loan or new Volkswagen lease, we can bring your model so that you can have a new car in your driveway and have never left the house to purchase it!
Current Volkswagen Incentives Near Clinton
So, you can tackle buying a new car online with ease when you do so through our dealership, but that's not all that we're doing to make buying a new car during COVID-19 easier on you. We have new Volkswagen specials near Washington, DC that let you save on a Volkswagen lease or lower your monthly payment. We know that many are struggling, but we're here to make financing your Volkswagen simpler!
Contact Our Dealership with Questions About Buying a Car at Home
To serve you safely and conveniently during the Coronavirus outbreak, Ourisman Volkswagen of Waldorf is adding social-distancing and other state and local ordinances to our safety measures. The safety of our customers and staff is our priority, and we can provide that while still making sure you enjoy your experience with us and every mile that you put on your new Volkswagen near La Plata!